Handling passenger growth at Milan Bergamo Airport
After welcoming 13 million passengers through its doors, Milan Bergamo Airport discusses how the milestone was achieved and what is being done to ensure future growth.
For the first time in its history, December 2019 saw Milan Bergamo Airport hit the 13 million passenger mark; setting a new record for annual passengers for the Italian gateway.
International Airport Review spoke to the airport directly to find out how this milestone was achieved, the impact it will have on airport operations, and the further developments currently planned at Milan Bergamo.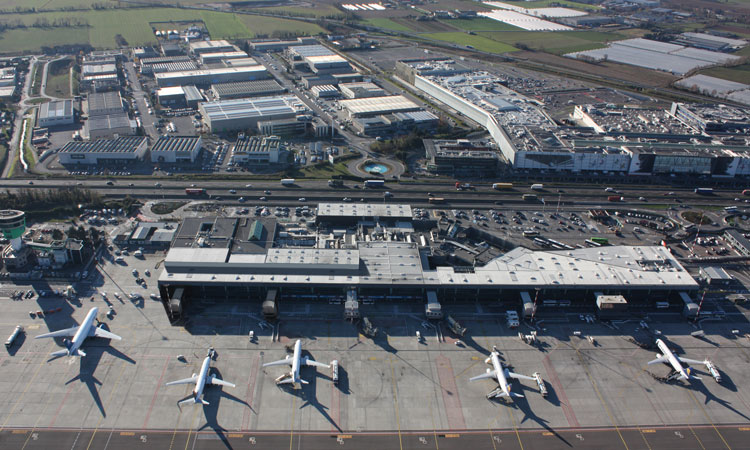 What did the airport have to do to achieve this milestone?
We had to repeatedly emphasise to airlines how densely populated, wealthy and abundant in employment opportunities the area of East Milan (the location of Milan Bergamo Airport) is. Even though there are other airports within the region, our area is strong and able to generate important outgoing traffic, for both business and leisure. At the same time, we attract those who are doing business in Northern Italy, as well as city break tourists who come to see the iconic lakes and mountains and attend the many events hosted in Milan and Lombardy. We do not depend on Milan exclusively, but it is, of course, a powerful attraction – its perception as a 'place to be' has risen year on year since the World Expo in 2015.
The main advantages of Milan Bergamo Airport are its location and the strong market surrounding it. Such a wealthy and industrialised area generates important cargo volumes; Milan Bergamo Airport is the third airport in Italy in terms of cargo tonnes handled.
Regarding passenger traffic, bergamo airport taxi we decided to create 'bergamolynk' – our virtual interlining product aimed at increasing the level of self-connections for the flights to and from the over 135 destinations we have.
Milan Bergamo passenger traffic
How will the airport have to adapt to cater for this traffic increase?
Our need to adapt was realised many years ago. Since 2003, our passenger numbers grew regularly year on year – excluding 2014 in which we temporarily closed in order to rebuild the runway.
We had to rethink our infrastructure, refurbish and extend the terminal, modify and enlarge the apron, and add new car parking lots. We essentially invested in every operational part of the airport. Between 2009 and 2018, SACBO (the management company) invested €250 million in the airport.
How does this increase in passenger traffic affect the behind-the-scenes operations at the airport?
The growth has been gradual; 1999 was the first year in which we reached one million passengers, and we have multiplied by nearly 14 times in 20 years. With this growth, we have transformed a 'family-company' into a well-organised corporation, with state-of-the-art procedures and technologies.
In the journey towards the 13 million passenger milestone, we experienced the arrival of a second competing handling company. Then, three years ago, we developed the handling activity into a separate company. We amended the boarding gates in order to allow for two lanes of simultaneous boarding from every gate, and e-borders were installed at passport control on arrival during 2019 – they are expected to arrive at passport control positions in the departures area during 2020.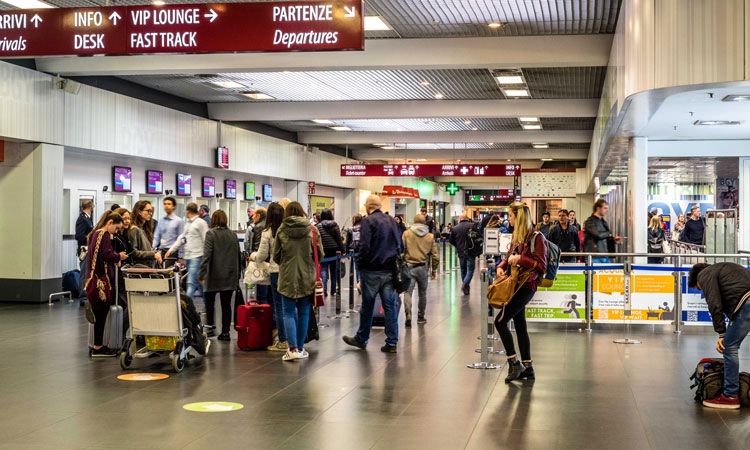 Some of the airlines present at Milan Bergamo
What challenges will Milan Bergamo Airport have to face?
Challenges exist in every aspect of the airport business. The trend of the economy, as well as international socio-political situations, can influence the attitude of people to flying, particularly for leisure. We've seen quite a few airline failures in 2019.
Regarding Milan Bergamo Airport specifically, we are in a very competitive environment, which is expected for an airport inside a metropolitan area. Competition is good, as it pushes airports to constantly improve yet remain efficient, thus enabling them to retain and grow the business.
A challenge we have is making sure that Milan bergamo airport can be perceived more and more as an ideal place for legacy airlines. We work hard with our business partners and our low-cost airlines, demonstrating how the available market can be beneficial for all stakeholders. The same market located east of Milan however, has other needs, such as reaching intercontinental destinations. Hence, there is an opportunity to offer traditional airlines the potential to feed their hubs from here. We are seeing change – for example, with the arrival of Alitalia and British Airways in 2019 – and also the growth of passenger volume on our long-term partner Pegasus Airlines, following the connection of their hub.
How will you ensure the passenger experience continues to be a positive one?
We are continuously developing our infrastructure and, although the size of our terminal now has increased and will increase further, we keep at the forefront of our minds that we must 'remain easy', for both passengers and airlines. We are a beautiful, colourful, quick airport, yet full of services with well-developed retailing and food offerings. We'll grow again, but we must keep those characteristics.
What future developments has the airport got planned?
We have €435 million of investments planned for the coming years within the new airport development masterplan. There are multiple projects in our pipeline, among which include:
East terminal expansion: A brand new area of the terminal will be inaugurated by April 2020, dedicated to extra Schengen departures – the space will have 10 boarding gates on two floors, retailing areas and a large business lounge
West terminal expansion: Construction works will start early in 2020 and we expect to inaugurate it before the end of 2021. It will have new Schengen boarding gates and new retailing areas, as well as a development of the current arrivals area with additional baggage carousels
Further apron extension; adding more aircraft stands to the northern apron
Conversion of existing parts of the airport, outside the bergamo airport terminal, to make room for a new car access to the airport
Construction of a bergamo airport train station at the airport, linking Milan Bergamo Airport to both Bergamo and Milan train stations (scheduled for four years' time)
Relocation of all cargo activities and general aviation activities (including brand new cargo warehouses and a dedicated general aviation terminal) in the northern part of the airport, having its own separate access roads.