Several cruise ships were diverted from Piraeus this week due to a 48-hour strike by Athens taxi drivers.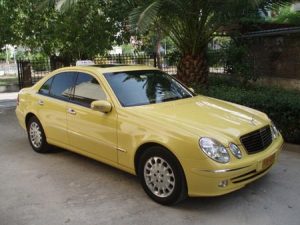 According to European news sources, the cabbies blocked access to airports, sea ports and tourist sites on Monday and Tuesday.
The UK's Guardian newspaper reported on Monday that taxis blocking the cruise terminals prevented visitors from boarding shore excursions buses.
In response to the strikes, Celebrity Cruises' Celebrity Solstice, originally scheduled to call at Athens Tuesday, instead called at Chania, Crete, the cruise line said.
Sister company Royal Caribbean International turned around the Voyager of the Seas on Monday after it arrived for its scheduled call in Athens and was informed that the strikes were affecting passenger access to the cruise terminal and tour coaches.
The Voyager continued onto its next port of call in Kusadasi, Turkey.
MSC Cruises also diverted its ships from Athens to Nafplio, a port town on Greece's Peloponnese Peninsula.
Seabourn Cruises, however, reported that its ship, the Seabourn Odyssey, operated a full disembarkation and embarkation in Athens on Monday during the strike.
"We had extra transportation and airport staff and all guests were accommodated satisfactorily," said Seabourn spokesman Bruce Good. "Odyssey sailed with all guests and the itinerary was not affected."
The athens airport taxi drivers are protesting government plans to deregulate their trade as part of the economic reforms. The strike occurred during the peak of Greece's cruise ship season, with several ships calling daily in Athens Greece.
The Guardian also reported that thousands of tourists in Greece missed connecting flights after about 2,000 taxi drivers took over the road leading to Athens airport.
USA TODAY